Podcast: Play in new window | Download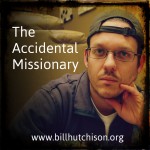 In this, the first episode of The Accidental Missionary Podcast, I share about what I hope to achieve with this new podcast. I also talk a bit about how I got to where I am now serving as a full time volunteer missionary with the YWAM International Communications Team.
With this podcast my desire is to encourage others to find and pursue the plan that God has for their life. Whether it is on the missions field or somewhere else I know that God has a plan for everyone who listens to this podcast. Hopefully through this podcast people will be encouraged to find God's plan for their and to pursue it…
Links:
Title music for this week's episode is the opening credits for one of the best science fiction televisions shows ever created, Firefly.