Podcast: Play in new window | Download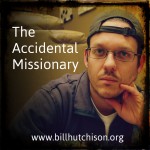 Thank you for downloading the second episode of The Accidental Missionary Podcast.
This week I talk a bit about my band geekiness and former glory as a "second trumpet". I also talk about the Youth With A Mission breed of YWAM Goats in Uganda that David Hamilton mentions in the latest teaching podcast that I edited and posted in the YWAM Podcast Network teaching podcast.
I also explore how we can potentially use virtual staff in our ministry locations. Many of the smaller, or more remote ministry locations in Youth With A Mission can be greatly served by remote staff who have easier access to technology and communications tools. I want to challenge other YWAM locations to aske themselves about how can they serve the greater body of YWAM in this way …
Links: