Podcast: Play in new window | Download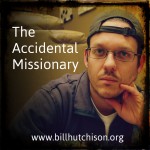 Welcome to episode 3 of the Accidental Missionary Podcast, "Happy Canada Day!".
YWAM International Ministry Communication Tools
Part of what I feel God has called me to do is to help other YWAM centres and ministries with their communications. This week I talk about using Media and Press Kits for ministries and how they help communicate what God is doing in and through different ministries.
YWAM Webinars
To help us communicate better as a mission we like to pursue the use of many different technologies, including webinar services and online media.
YWAM Teaching Reasources
Canada Clips
Molson Canadian – I Am Canadian Anthem Commercial
Edmonton Oilers Fans sing O Canada