Didn't you know that as Christians we have to be happy all the time?
No, really, all the time, otherwise "the Devil scores points" …
As Christians things are not "hard", they are "challenging".
When you are asked how you are doing things should always we great, blessed, fantastic, good, or at the very worst, fine …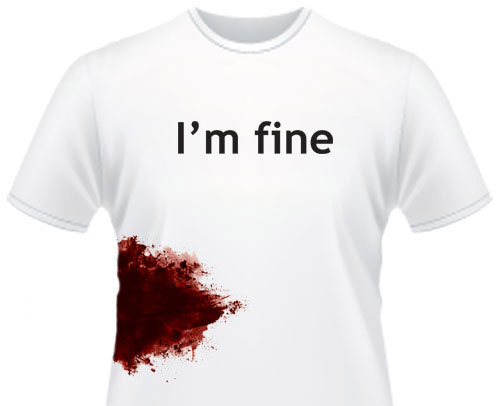 So how about you, when you get asked how you are doing do you give the real answer, or the "right" answer?