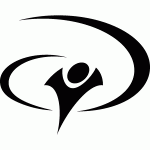 Everyone in Youth With A Mission, from the newest student to the International Director, are all full time volunteers, responsible for raising their own support and finance to do the ministry that God has called them to.
Would You Like To Partner With Us In The Nations?
We live each day by faith and ask that you would consider joining us in doing God's work by offering to financially support us in what we do. It doesn't just support us as family, it also allows you to be a part of seeing God's purposes fulfilled in the nations.

Monthly Financial Support
No one in Youth With A Mission receives an income. We are all full time volunteers responsible for raising the finances needed to meet our own monthly financial needs.
We do this through partnering with people and organisations like you – people who have a passion and desire to see the world change and see God glorified throughout the nations. Without people like you partnering with us to meet our financial needs, we are not able to do the work that God has called us to do…
We would love to have you partner with us on a monthly basis. As a partner, you will receive regular updates from us to let you know of the ways in which your support is helping God be glorified throughout the nations