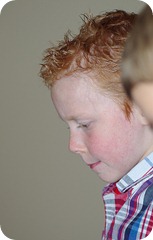 I have to start by saying how proud I am of my son Caleb. He has been saving for almost two years to buy a Lego Cargo Train Set. He has been very steadfast in saving all his Christmas, birthday and pocket money for the Lego train and has hardly spent any of his money since he began saving. Now that he has moved into his new basement bedroom and has saved up the money he is ready to purchase the set.
Here's the rub…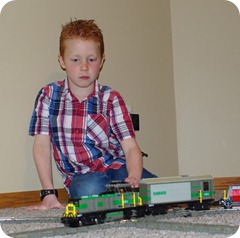 The set that he's been saving all his birthday and Christmas money for in the last few years sells for $179.99 in the USA. Going by today's exchange rate it should then have a regular price of about $176.40. Good deal right?
The current price of the exact same Lego Train Set set here in Canada is $269.00, plus GST!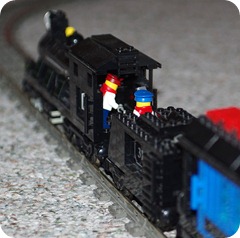 That price difference is simply ridiculous so we are looking at having a friend pick it up for us in the USA and bring it back with them. It should be under their personal purchase limit, so there should be no duty or taxes owed on it.
Given that most other Lego sets have that same price discrepancy I will be encouraging Caleb to wait in the future and get whatever Lego he wants from the States if we ever visit, or if friends visit.
Hmmm, I wonder how much I can stock up on birthday and Christmas gifts …
I remember my first big purchase that I saved up for as a kid was a Sanyo Ghetto Blaster (boombox) that I got using the money from delivering flyers. I was much older than Caleb at that point and if this kid already has good habits for saving I reckon he's off to a good start.
Here is a video of the Lego Cargo Train Set (7939) he has saved up for: