Podcast: Play in new window | Download
After over a month and a half of no Accidental Missionary Podcast episodes I figured it was time for an update about what we have been up to and the ministry that we're involved in…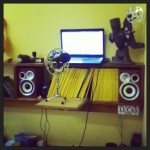 Ministry wise I've been getting into a groove and starting to figure out a good routine for getting my YWAM work done. I have produced six-episodes of the YWAM News Podcast, which is being released every Thursday. This takes up probably close to 20-hours a week of putting together the content, editing, producing, recording, and publishing the audio and the show notes.
In addition to the YWAM News Podcast we have also been producing webinars and YWAM Teaching podcasts on the YWAM Podcast Network web-site. This has been good as I have been learning some new skills and technology, and also been growing the online community through these events. We have had two live events so far, a teaching on Support Raising, and a round table discussion about the state of information technology in YWAM.
One of the things that came out of the round table discussion about IT is the need for more resources and discussion about Information Technology in YWAM. As part of this I have increased my writing for the YWAMIT.com site that we set-up while I was still on staff with YWAM in Townsville. Hopefully in the coming months we will have some other contributors to the site, but in the mean time I'll hopefully be able to contribute some decent content to the site.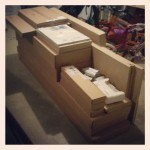 On the home front we are slowly getting settled into the house. Sometimes it's too easy to forget how long we were in our house in Calgary before we finally started to feel settled. The two stores that I feel I spend most of my time at are either Bunnings (hardware store) and Ikea.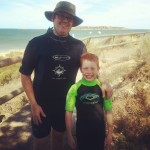 The kids seem to be really enjoying school and are making some good friends there. Last week I joined Caleb on a three day school aquatics camp. The kids spent a lot of time in the water body boarding, learning surf life saving skills, and kayaking. At the bottom of this post is a video of Caleb explaining his time …
A few weeks ago, just before Caleb's camp, we got into the women and children's hospital here in Adelaide to get his cecostomy tube replaced. The procedure went well and we have been very pleased with the quality of care that we have been receiving so far.
One thing that has surprised us since arriving in Adelaide is that the cost of living here is significantly higher than it was in Calgary. We are adjusting and figure out different ways to cut costs, but we were not expecting quite as big a difference as it is.
I'm hoping that as I get more used to my current work routine that I can produce these podcasts more often, but in the mean time most of my recording effort will continue to go into the YWAM News Podcast…