Podcast: Play in new window | Download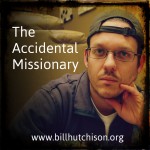 With less than a week to go until we make the move to Australia we are working hard to get everything done that we need to. This leads to some pretty crazy hours and things to do as I'm sure you can imagine.
This week I confess something very "un-Canadian" in the first few minutes of the podcast that I am hoping won't get me in too much trouble and I also talk about what I believe is meant by the following verse:
Delight yourself in the LORD and he will give you the desires of your heart.
It may be a bit different than how that verse has been traditionally looked at, but it has been opening my eyes more to God and His desires…