Podcast: Play in new window | Download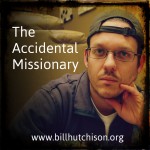 In this episode of The Accidental Missionary Podcast I reflect on a book that I have been reading and challenged by called "Don't Waste Your Life" by Dan Carlin. With this, and other things that have been occurring in my life, I feel that God has been confirming and reminding me about what God wants me to be doing, and where He wants me to putting most of my effort…
My last few weeks have been spent editing different audio teachings on the YWAM Teaching Podcast. This year we have released different teachings by:
Loren Cunningham
Darlene Cunningham
Joy Dawson
Winkie Pratney
David Hamilton
Jim Stier
Podcast Recommendations
A great podcast that I have been listening to recently for some spiritual input and teaching is the Feeding My Faith Podcast by Dave Jackson.
My Last Five in Five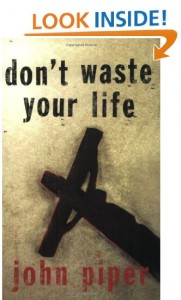 Lately I have been personally challenge a lot with how I spend my time, and where I put my effort. It is too easy to get distracted with pursuing riches in this world, and neglecting the things of God. I was reminded again that my purpose here on earth is not to build up earthly treasures, but to build up God's Kingdom, pursue His plans and to store up treasures in heaven.
God has called us to a life of full-time, volunteer missions. That may not look like how some people think we should be living, but it is the lifestyle that God has called us to.
One of the books that I have been reading lately that has challenged me in my thinking is John Piper's book "Don't Waste Your Life". If you have a chance to read it I would highly recommend it …
Some of the scriptures that really stood out to me that were highlighted in the book are:
The Parables of the Hidden Treasure and the Pearl

"The kingdom of heaven is like treasure hidden in a field. When a man found it, he hid it again, and then in his joy went and sold all he had and bought that field.

"Again, the kingdom of heaven is like a merchant looking for fine pearls. When he found one of great value, he went away and sold everything he had and bought it.

(Matthew 13:44-46)
Treasures in Heaven

"Do not store up for yourselves treasures on earth, where moths and vermin destroy, and where thieves break in and steal. But store up for yourselves treasures in heaven, where moths and vermin do not destroy, and where thieves do not break in and steal.

(Matthew 6:19-20)
We have a new house!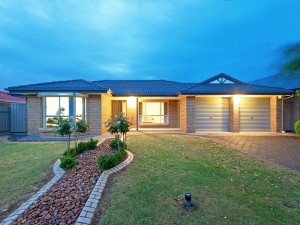 The intro music to this episode of The Accidental Missionary Podcast was Amazing Grace, performed by Amanda Bryde.
Special thanks to Jon Davis Jr. his comments and feedback about the podcast.